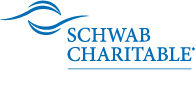 Contributing appreciated
NON-CASH ASSETS
can maximize charitable impact
Here's how your appreciated assets, held for
more than one year, could be great donations.
A new appreciation for non-cash assets
Most of America's wealth is held in appreciated, non-cash assets, and many donors don't know the potential benefits of contributing these assets to charity.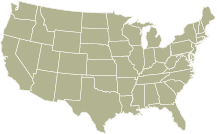 0

%

of donations are in the form of cash or checks
The 2016 U.S. Trust Study of High Net Worth Philanthropy
Look beyond cash to boost impact
Appreciated investments could be an important and beneficial part of a donor's overall philanthropic wealth management strategy.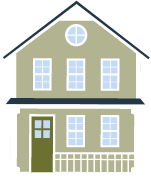 0

%
of contributions to Schwab Charitable were non-cash assets
As of December 31, 2018
20%
Many donors find they're able to give up to 20% more to charity because of the potential to eliminate capital gains tax.1
Understand the advantages of contributing non-cash assets
Assets that have appreciated in value can be among the most tax-advantaged items to contribute to charity for donors who itemize their deductions and may potentially result in even more resources for the donor's favorite causes.
Minimize taxes, maximize impact
Claim a same-year fair market value (FMV) deduction, if you itemize

Potentially eliminate capital gains tax, increasing some donors' ability to give up to 20% more to their favorite causes.2
Learn more about different types of non-cash contributions
Recognize the best time to donate non-cash assets

Individual

Business owner
Concentrated position
Individuals heavily invested in a security may
consider contributing some of those assets to
reduce the position in their portfolio.
Diversification
Those looking to diversify wealth may
want to contribute a portion of their
private business interests.
Estate planning
Those with significant wealth and/or a
taxable estate may consider contributing
part of their holdings.
Windfalls
Business owners with a liquidation event
on the horizon may want to donate a
portion of their ownership stake.
How to donate in an efficient way
Donating appreciated non-cash assets, held for more than one year, to charity is as easy as 1-2-3 using a donor-advised fund, such as a Schwab Charitable account.
Donate appreciated non-cash assets to account

Schwab Charitable liquidates the assets into funds for charity

Qualify for a FMV deduction, if itemizing

Potentially eliminate capital gains tax
Invest funds via a core or professionally managed account

Rebalance investments at any time

Gain the potential for growth over time, which allows for bigger grants
Recommend grants to any 501(c)(3) charity

Grant immediately or over time

Grant as often as you like and set up recurring grants for long-term, sustainable support
The result: tax-smart giving that's good for the donor and the cause
Donors
Realize tax benefits; give more; maximize charitable giving impact; make a difference
Account
Contribute appreciated assets, held for more than one year, to the donor-advised fund at any time; invest for potential growth
Causes
Charities potentially get more substantial donations and long-term support
We help turn your assets into impact.
For 20 years, Schwab Charitable has helped many donors, advisors and charities understand specific circumstances and considerations for converting appreciated assets into tax-effective charitable contributions via a donor-advised fund account.
Let Schwab Charitable make it easy for you
Donating certain non-cash assets can be complex. Contact us.
Donors
Learn how to get started with a
donor-advised fund account
Advisors
Talk to a Schwab Charitable
Relationship Manager for more
information
Charities
Learn more about how donor-advised funds help support giving by liquidating non-cash assets for charitable causes